Types of Cotton Fabric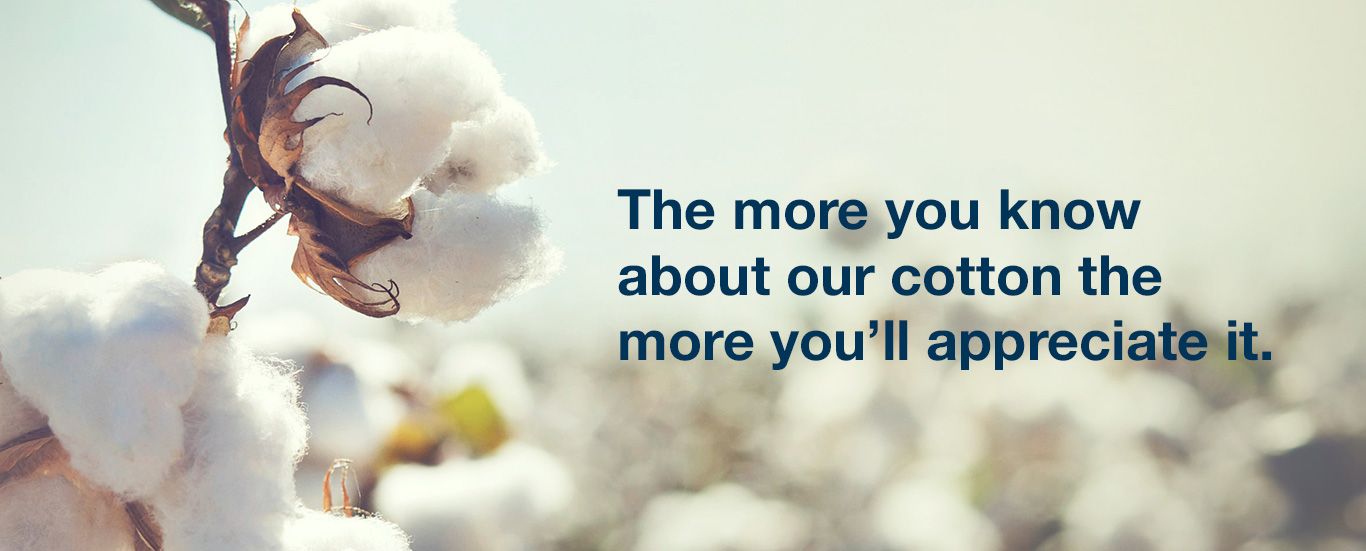 Cotton fabric affords a wide variety of choices that allow you to personalize your wardrobe basics. At Paul Fredrick, we offer our classic white dress shirt in no less than 10 different cotton fabrics.
Why so many? Because each has unique attributes – some visible, some invisible – that matter when selecting the best cotton dress shirt for you. Below you'll find an easy guide to help understand the material differences.
Types of Cotton Fabric
No matter the occasion, cotton has you covered. This menswear staple contradicts itself in the best possible ways. It's strong and tough – ready for a full day of business meetings, soccer games, or traveling. It's also soft. Breathable. Easy to care for. Cotton is a wardrobe essential because it's the most versatile and reliable option out there.
We say "versatile" not just because of where you can wear a cotton shirt (anywhere) and what you can pair it with (anything) – but also because that versatility is key in manufacturing. Those cotton fibers can be woven in different ways to create clothing that looks and behaves differently, though it's sourced from the same plant.
We choose to construct our cotton dress shirts using these luxurious, approachable weaves:
Egyptian Cotton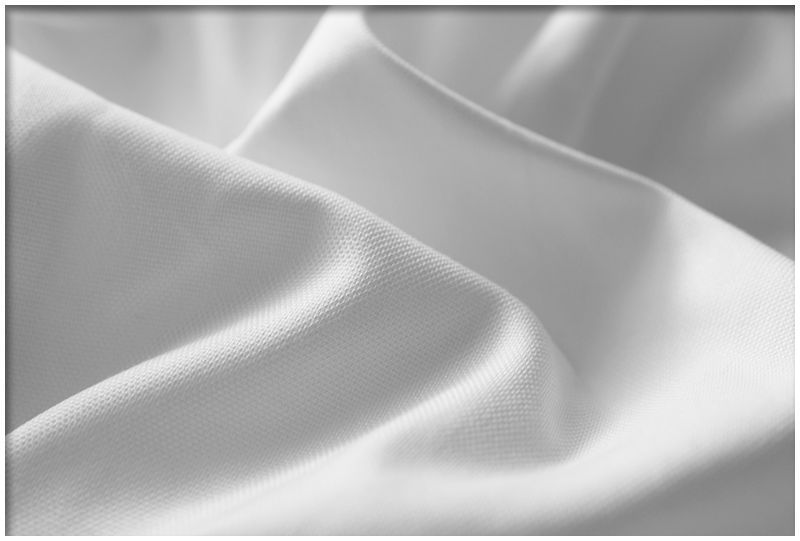 For centuries, cotton of the Egyptian variety was considered the best in the world. Today, the term refers not to where it's grown, but rather the plant: how it is harvested, and the production and finish. Pure Egyptian cotton has a naturally longer staple that's handpicked for minimal breakage. This allows for the creation of finer weave fabrics. Think: enhanced pattern definition, softness, and more durability than regular cotton. Supremely smooth, lightweight, and luxuriously soft, it's the ideal dress shirt fabric.
Shop Egyptian Cotton
Supima Cotton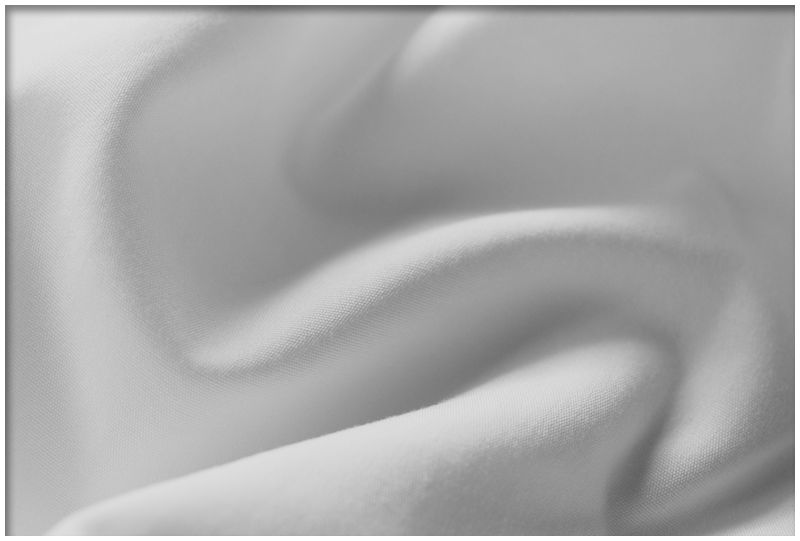 Grown only in America, Supima® cotton is the strongest, softest, most brilliant white cotton in the world. Easy, wrinkle-free wear and care make it a naturally comfortable choice for travel or everyday business. Luxury can indeed be a practical investment.
Shop Supima Cotton
Cotton Broadcloth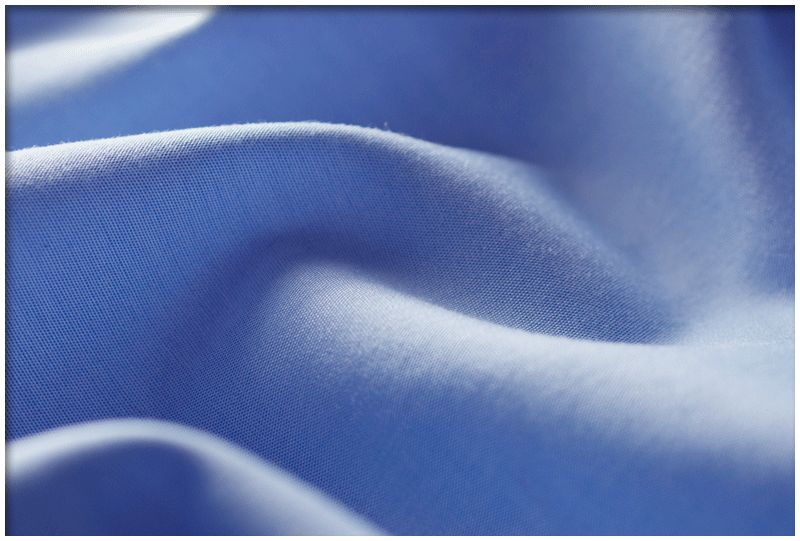 Also referred to as poplin, broadcloth's smooth weave and lightweight feel make it a slightly dressier choice than a traditional pinpoint oxford weave. The higher the thread count, the finer the yarn, the more luxurious the fabric. Exceptionally versatile, a classic white broadcloth dress shirt is an ideal choice for just about any formal occasion. Boardroom, interview, wedding and the like. Which isn't to say it can't be worn in a more casual fashion.
Shop Cotton Broadcloth
Pinpoint Oxford Cotton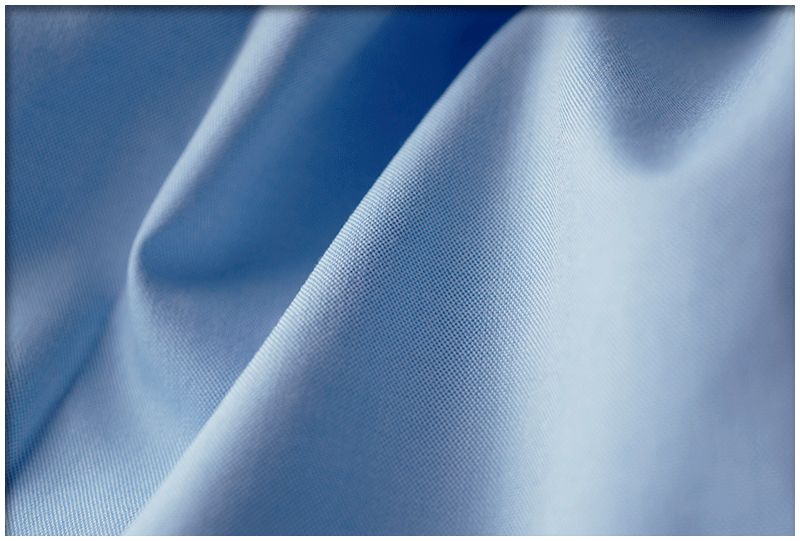 Pinpoint oxford is made with a basket weave that has an intriguing texture. Slightly heavier and thicker than other weaves, this fabric is incredibly durable; but it has an opaque appearance and still breathes quite well. What we're trying to say is, it's the perfect everyday work shirt. You can't go wrong with a classic white oxford dress shirt.
Shop Pinpoint Cotton
Non-Iron Cotton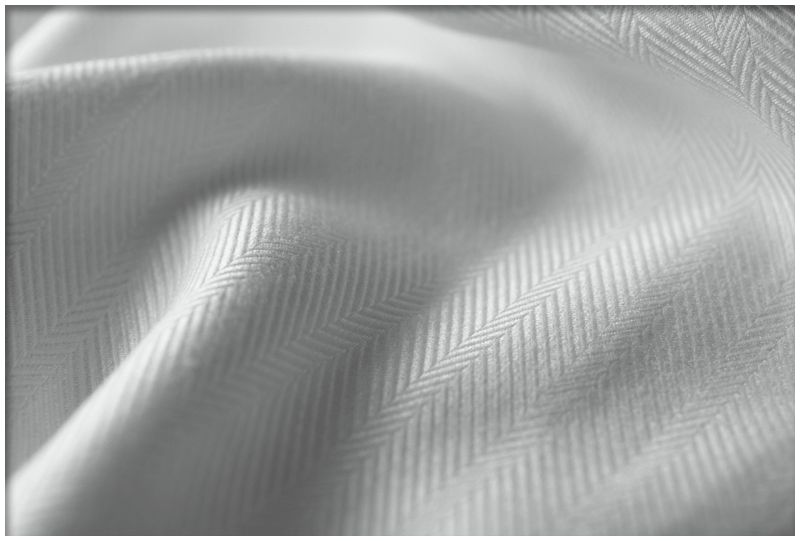 For those with little time to spend on laundry and ironing, non-iron cotton is the most convenient option. Our non-iron dress shirts are specifically treated with a formula that resists wrinkles – allowing you to look fresh and clean all through the day. Our treatment ensures that you get the performance of a no-iron solution with the durable and soft wear that you'd expect from your go-to dress shirts.
Shop Non-Iron Cotton
The Ply

This is the number of yarns that are twisted together to make a single thread of your dress shirt. The ply of your shirt can be single, 2 or 3-ply. The more plies, the heavier and more durable the fabric. Single-ply shirts are perfect for warm-weather days and casual events. 2-ply shirts are ideal for most situations, as they have that signature crisp feeling, and – you guessed it – 3-ply dress shirts are what you'll grab in the wintertime.
The Count

Thread count refers to the number of threads that make up one square inch of fabric. When the fabric is being woven together, there are two threads: one vertical, and the other horizontal. The thread count number is represented by the number of vertical threads plus the number of horizontal threads in a one-inch square of fabric. The higher the count? The softer and more durable the fabric.
The Finish

Finishing refers to the process of converting the cloth into a usable material and fabric to construct our signature dress shirts. Our finishing process improves the look, performance, and hand feel that you get every time to button up our shirts. We pay meticulous attention to the vital details of your dress shirt such as: gussets, stitching, and the interlining, to give you a dress shirt to be proud of.